Eyelash Extensions are a Must-Have for Your Wedding Season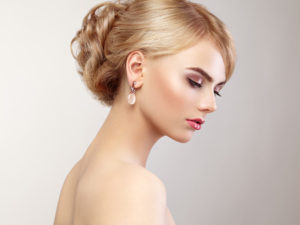 From your bachelorette party and rehearsal dinner to wedding reception and honeymoon, your wedding season is a time of incredible excitement and action. Each wedding festivity requires a carefully selected outfit, hairstyle, and makeup palette, which can become exhausting and stressful. So imagine being able to enjoy all of you wedding events without ever spending a second of attention or effort on your eyelashes. With eyelash extensions, you won't have to worry about mascara dripping as you cry during your wedding vows and sweat it out on the dance floor, and you can go swimming on your honeymoon and still look picture perfect. It's no wonder that lash extensions have become one of the most popular pre-wedding treatments!
Plan Beforehand
Like any other beauty treatment, there are many options regarding lash extensions, so do your research ahead of time. You'll learn that eyelash extensions last as long as the eyelash it is glued onto, which usually equates to about four or five weeks until the eyelash naturally falls off. You'll also learn that there are many, many different style options, from long and dramatic to dark and bold. You can choose from a number of different materials as well, like the silk that Beyonce has made popular.
If you want your lashes to last as long as possible, consider purchasing lash oil to strengthen your natural lashes for two weeks leading up to your lash extension appointment. This will prevent your natural lashes from becoming weak or damaged under the extensions, and it gives your lashes the best chances of lasting beyond that five week mark.
Make the Most of Your Extensions
Once you receive your extensions, you'll be ready to flaunt your beautiful lashes through every wedding event you have planned. Just be sure to follow a few basic post-treatment guidelines. First, don't get them wet for a full day, and that includes sweat! So plan your appointment for a day off from the gym, and skip showering that night as well. Furthermore, keep far, far away from oil-based cleansers and makeup removers. You probably shouldn't use them anyway, since they can clog your pores and cause pimples, but they can also weaken the lash glue and cause your falsies to fall out.
With a bit of planning and care, your eyelash extensions will ensure that you are an absolutely stunning bride!